Ok, so I've gone on another tangent away from my cigar challenge. The other week I spotted a load of posts on my social media associated with the Hiram & Solomon selection of cigars.
The first place that got my attention was the 'Cigars Of London' YouTube channel, where they reviewed the Hiram & Solomon Master Mason Robusto cigar. Apparently, the 'cigar turns lips black'.
I then saw all the mixed feedback and comments associated to this video in Jed's Instagram post below…
I felt for Jed as reviews (a personal experience) are just reviews, but I get the other side of the debate too.
Anyway, this all naturally got me interested in trying them out for myself. I saw that CGars had the Hiram Solomon Robusto Selection Sampler on offer, so I thought I'd give them a shot… £47.99 for three cigars. Not bad.
The stats:
Hiram & Solomon Entered Apprentice Robusto
Length: 5″
Ring Gauge: 52
Strength: Medium
Wrapper: Connecticut Shade (Talanga)
Binder: Connecticut Shade (Talanga)
Filler: Ometepe, Pennsylvania, Paraguay
Hiram & Solomon Fellow Craft Robusto
Length: 5″
Ring Gauge: 52
Strength: Medium – Full
Wrapper: Oscuro
Binder: Indonesian Sumatra
Filler: Jalapa, Ometepe, Ligero Estelí
Hiram & Solomon Master Mason Robusto
Length: 5″
Ring Gauge: 52
Strength: Full
Wrapper: Oscuro
Binder: Indonesian Sumatra
Filler: Jalapa, Ometepe, Ligero Estelí
The background:
This cigar brand was founded by two life-long Freemasons Fouad Kashouty and George Dakrat.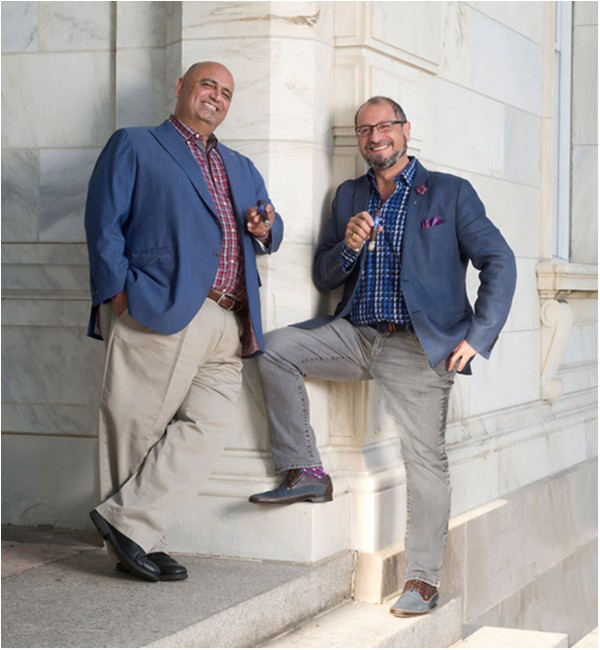 Each Hiram & Solomon cigar is named after a degree in the Freemasons ranking system; Entered Apprentice, Fellow Craft and Master Mason. These cigars are handmade by Plasencia Cigars in Nicaragua.
The Hiram & Solomon website goes on to explain…
"As far back as the mid-1800s, records exist describing the pre-meeting tradition of Brethren smoking cigars during and after gatherings. To this day, the practice of smoking cigars remains very much alive in many lodges. This custom is considered a time for Brethren to relax, exchange ideas, and enjoy the simplicity and fellowship that is the very essence of Brotherhood.
This is what Hiram & Solomon Cigars is all about. Our starting principles are to bring Mason brothers together in the harmony of a good cigar. Pull up a chair, sit back, light up any of our premium quality cigars, and enjoy the history.
As fellow Brethren WB Fouad Kashouty and Brother George Dakrat enjoyed cigars together, the discussion would eventually lead to the same realization: there was no accessible cigar on the market for Freemason smokers that carried the square and compass, nor any other Masonic Emblem. Upon coming to this conclusion, the topic of the conversation shifted into countless private meetings. The symposium consisted of talk concerning the possibility of creating not only a Masonic-themed cigar, but a quality cigar that would not just physically represent Freemasons all over the world but contain within it a quality that could match the caliber of excellence that the Brethren themselves contain. The dream of creating and proudly possessing such a cigar was never extinguished in WB Fouad Kashouty's and Brother George Dakrat's hearts.
The idea continuously reinvented itself over and over in their minds. As avid cigar smokers, each time they held a cigar in their hands, they'd imagine a cigar that would be made as a symbol of the Brotherhood, yet available for all. As the ambition continued to grow inside them, they researched and studied, searching for the right place to begin the creation of their shared dream, Masonic Cigars.
In the beginning, WB Kashouty and Brother Dakrat established their first location in the beauty of the Dominican Republic, before moving shortly after to Nicaragua, harvesting shockingly delicious and full-bodied tobacco to rival the flavors and quality of the world's best cigar brands.
Additionally, being one of the most fundamental aspects of Freemason Teachings, a way to incorporate charity into such a meaningful company was a must. In order to have the opportunity to give back to our supporters, Hiram & Solomon Cigars donates part of the sales profits to various Masonic and non-Masonic community charity events.
Our only hope is that creation of these cigars will bring positive experiences to all types of people the world over. Perhaps it will bring Brethren closer together as they bond over smoke after a meeting. Maybe it will bring a non-Brother a drive to learn about Freemasonry and its history. Perchance our experience inspires someone else to follow their dream and never give up. At the very least, we can rest assured that we have provided a consistently tasty, quality cigar that can appeal to everyone's palate and represent Freemasons all over the world with pride."
You can find out more about Hiram & Solomon Cigars on their Instagram, Facebook, and Twitter!
Reading all of this reminded me of the 'Inside the Freemasons' series that was broadcast on UK TV a couple of years back… a great watch!
My experience:
The cigars themselves look grand; the Robusto is a great size cigar, one of the world's most popular cigar sizes. As a trio, alongside its brothers, the shades of colour are striking. I decided to smoke all three Robustos in one evening!
First up was the Entered Apprentice. A really light smoke with wood cedar flavour notes. Very mild, fruity and earthy. An enjoyable cigar.
Next up was the Fellow Craft, this cigar was not too dissimilar to the first. An enjoyable relaxing smoke.
Then for the finale, the Master Mason. This was by far my favourite of the three cigars. A stronger cigar, with peppery and fruit flavour notes. Lots of creamy thick plumes of smoke.
My rating: 7 out 10 – not bad, and no they didn't make my lips turn black. I would almost certainly smoke the Hiram & Solomon Master Mason Robusto again. Definitely recommend!